Get expert feedback on your photos in...
Photography: Your Next Adventure...
Become a better photographer today!
Are you wanting to get better photos... and have more fun in the process? Tired of the same old "move in closer" advice? This interactive class with BetterPhoto founder Jim Miotke will help you!
You'll learn how to direct your viewer's attention, capture details in both highlights and shadows, and more. You'll gain a quick and easy way to improve your photographic results every time, and learn how to get that colorful beauty you see with your eyes in nature, outdoor, and other scenes. With this course, you'll be making masterful, "WOW" photos in no time at all.
Key Features
Your Next Step: Long-Exposure Fun
Beyond the Basics: Artistic Design
Light: Getting the Details
Light: Low-Light Fun
Aperture: Getting Depth
Aperture: Isolating Focus
Looking to improve your photography skills? Wish you could continue learning and growing as a photographer? Then this is the course for you!
Professional, personable and valuable feedback on your photos from BetterPhoto's founder!
Geared to nature and outdoor photography.
Beyond-the-basics techniques for taking your photography to the next level - from ordinary to extraordinary images.

$396 USD
- ON SALE TODAY! You'll see it discounted 25% to
$297
in your shopping cart when you click the "Add to Cart" button.
What You Get
You get direct feedback on your photos from a world-acclaimed expert photographer. Learn right where you are... from anywhere in the world.

You don't have to go anywhere!

You don't have to be online at any particular time!

You can learn photography in your kitchen, in the middle of the night... and go out shooting at your convenience.

Learn at your pace, with a structure that encourages success.

Be guided by an expert instructor.

Get your photos evaluated.

Join students from around the world.

Go far beyond any book or DVD.

Make great pictures, again and again!
Instructor
Jim Miotke
Hi - I'm Jim Miotke and if you love photography and want to learn how to get even better results with your camera, you've come to the right place!
My wife Denise and I, along with our great team of friends, have been running BetterPhoto.com since 1996! Denise and I are both photographers, and our three children and three dogs, along with nature and travel destinations, are our among our favorite subjects. But far above all our photographic desires, our #1 hope is that BetterPhoto will help you say "YES!" to your creative dreams.
Jim Miotke
President, BetterPhoto.com, Inc.

Instructor of:
Better Photography 101>
Creative Photo Composition
Understanding Lighting and Exposure
Better Photoshop
Author of best selling books:
BEST SELLER: BetterPhoto Basics
The BetterPhoto Guide to Digital Photography
The BetterPhoto Guide to Digital Nature Photography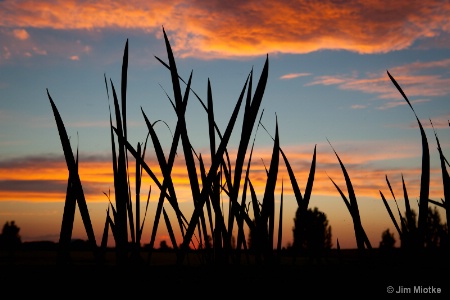 © Jim Miotke
Requirements
A working knowledge of aperture, shutter speed and ISO.
A willingness to try new things ... i.e., venturing outside your creative "comfort zone"!

© Jim Miotke
FAQ
Who is the course intended for?
This course is open to any photographer who wants to give their photography skills - and their creative vision - a giant boost. But this is not a beginning class, so you'll need to know the fundamentals - i.e., how your camera works, and a working knowledge of f/stops, shutter speed and ISO.
What kind of equipment will I need to complete the photo assignments?
Any kind of camera is fine as long as you can adjust aperture. Also, you'll need a tripod.

© Jim Miotke
Do I have to be online at any specific time?
No, you do not need to be online at any specific time. The lessons are sent to your email and you are also provided the Campus Square - where you interact with your classmates and instructor. This is also where you upload your photos to be evaluated by your instructor. The instructors are very punctual and respond quickly.
Will I have access to the instructor to ask questions during the photo course?
Absolutely! Students can ask questions in the special Q&A forum set up in the course's Campus Square, or can ask the instructor via email.
Do you offer a money back guarantee?
Yes. We are confident that you will fully enjoy our courses. Learn more about our Better THan Money Back guarantee
here
.
Take the Next Step..
You can Get Started Today! The price is
$396 USD
- ON SALE TODAY! You'll see it discounted 25% to
$297
in your shopping cart when you click the "Add to Cart" button.
Add to Cart
today to get going in the class.
Satisfaction Guaranteed!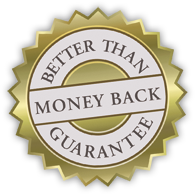 Better Than Money Back Guarantee
We Guarantee our courses.
100%, No Risk, No Hassle.
See you in class!