May 2002 Photo Contest Winners
Check out these May 2002 contest winners for inspiring photos of subjects such as Blackbirds, Patterns of Nature, Blue Birds and more. Enjoy this better photography.
Grand Prize Winner
Prize: Photo Sling Pack by Tamrac

© Daniel Biggs
Night 2 Day
Panoramic taken during day and night, blended. Approx 20 images. This is a small rendition.
First Place Winners
Prize: Tamrac 5201 Camera Bag

© Bob Garas
Patterns of Nature

© John White
Dawn II

© Michaelle Walcutt
Mum's the Word
Second Place Prize Winners
Prize: BetterPhoto Gallery or Snappy the Turtle T-Shirt

© Donna Rae
Last Vision
After Combat

© Rick Vincent
Blackbird on a
Hot Tile Roof

© Paramita Basu
Blue Bird

© David Gontarek
Construction Worker

© Craig Rose
The Bell Tower

© Søren Skov
Waddensea

© Victor Sobolev
The Bridge

© Suzy Richard
Griffin's Nose

© Dolores Neilson
Maistro

© Robert Pranagal
Not for Those
With Faint Stomachs...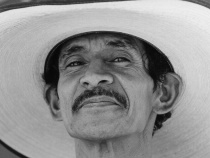 © Scooter Grubb
Juan
The Tequila Bandit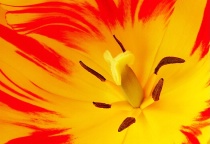 © Heather McFarland
Two-Tone
Tulip

© Melanie Melville
A Matter
of Perception
Bonus Honorable Mention: 8 Fun Animal Photos

© Linda Wegmann
Snoozin'

© Linda Slater
Snap

© Jeff Brown
Leap of Faith

© Jeff Lynch
Man... There Has to Be
a Better Way!

© Bob Garas
Fooour

© Judy Ben Joud
Cat Eyes

© Paramita Basu
Just Born
See all Contest Finalists
Winners of Previous Contests
Main Contest Page