member since June 22, 2005
Whatever you do, do it all for the glory of God. 1 Corinthians 10:31b
-Janine Russell
Bio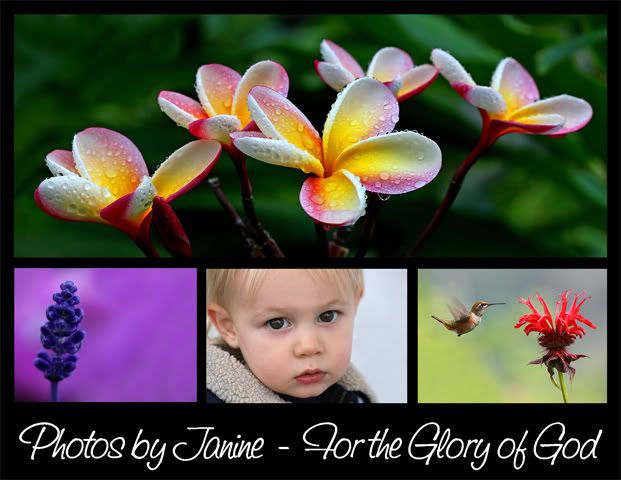 Hi, I'm Janine. I've been married to Dennis since 1971. We have 2 grown children, Charles and Stephanie, and 5 grandchildren, Samantha, Isaac, Naomi, Luke and Isabella. I was raised in the church but didn't really have a clue about what it meant to be a Christian. God continued to love me as I went my own way in college and wanted nothing to do with him and finally in November of 1981, I surrendered my life to Jesus at a Marriage Encounter weekend. I have been involved with Bible Study Fellowship since November of 1982 and have held several leadership positions. I became interested in photography when my granddaughter, Samantha, was born. I enjoy photographing all parts of God's awesome creation - people (especially my grandchildren), animals, flowers, scenery, etc. I live in Post Falls, Idaho, just minutes from my children and grandchildren..
Contact Janine Russell
Copyright
Copyright for these photos belongs to Janine Russell
Images may not be copied, downloaded, or used in any way without the expressed, written permission of the photographer.