Free Gallery by: Theresa M. VanderStaay
member since April 13, 2005
Welcome... My gallery consists of a variety of photograghs. I enjoy many subjects like flowers, people, landscapes, B&W, posed, candid....I am always carrying my camera to get that PERFECT picture one day. Betterphoto has greatly improved my style, form and knowledge of photography....
-Theresa M. VanderStaay
Bio
Hi. My name is Theresa. My nickname is Tessa. I love to take pictures. I usually carry my camera with me everywhere I go in case I see a photo opt. I drive my kids crazy with my camera. My husband John and I enjoy the same hobby together. He was the one that actually got me hooked on taking pictures. John helped me buy my first real camera which was a Pentax 35mm ME at Denevi Camera Store in the "Village" in San Lorenzo, CA where I grew up. That was way back in 1982 and we have been taking pictures ever since. I love take pictures of flowers. Orchids are one of my favorites next to roses. Macro images are facinating. With all the software on the market and on the web the excitement of photography gets more and more interesting. My goal is to share more of my photography with others and to learn more from others here at Better Photo. My family and friends say I have real good eye for taking pictures. I have learned to graciously accept that compliment and enjoy it. Digital photography is the best way to go in my opinion. You can take pictures all you want now and just delete the ones that don't come out. What an awesome concept. Happy clicking....
provided by web design company .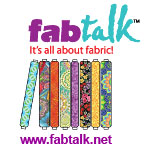 Contact Theresa M. VanderStaay
Copyright
Copyright for these photos belongs to Theresa M. VanderStaay
Images may not be copied, downloaded, or used in any way without the expressed, written permission of the photographer.