Free Gallery by: Jennifer . M
member since August 15, 2007
A PLETHORA...
-Jennifer . M
Bio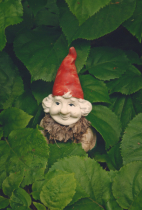 I am relatively new to photography. My camera never leaves my side. I enjoy nature- bugs, flowers, tree, the usual. I also enjoy oddities and random situations- natural or man-made. I also enjoy shooting classic firetrucks, trains and trollies. What ever catches my eye, I will attempt to capture it. I love looking at other photographer's work here at BetterPhoto. I find it intriguing, motivating and inspirational. I am here to learn and love photography. Enjoy your day.
Jen
Contact Jennifer . M
Copyright
Copyright for these photos belongs to Jennifer . M
Images may not be copied, downloaded, or used in any way without the expressed, written permission of the photographer.