Grand Prize Winner
Prize: A Deluxe BetterPholio™
Contest Category: Elements of Design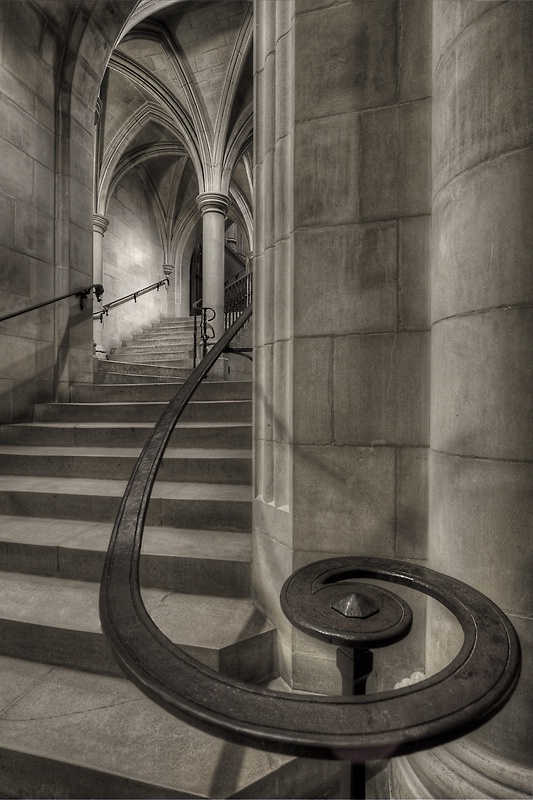 The Way Up
Three exposure combination, looking up the parclose stairs from crypt level to nave, Washington National Cathedral.
I've long wanted to capture the broad spiral of the Yellin wrought iron handrail, in combination with the stairs and vaulting.
Finally, with the 10-22 wide angle lens, I was able to get what I'd long imagined!
POTD 2/5/11
© Christopher J. Budny
chrisbudny.c...