November 2001 Photo Contest Winners
Check out these November 2001 contest winners with great photo subjects such as Colorful Candy, Home Fires, and Chess Players. Enjoy this great photography.
Grand Prize Winner
Prize: Dreamsuite by AutoFX

© Heather McFarland
What Would Bobby Fischer Do?
My son is learning to play chess and I wanted to capture the intensity and concentration he displays during a good match. I decided to try a macro approach to this portrait with my Nikon CP950. I used natural light at F3.5, 1/30 sec.
First Place Winners
Prize: Tamrac 5201 Camera Bag

© June Marie Sobrito
Colorful Candy

© Beverly Gustafson
Determination

© Donna Eaton
Home Fires
Second Place Prize Winners
Prize: BetterPhoto Gallery or Snappy the Turtle T-Shirt

© Shelley Sanders
Balancing Act

© Jeff Brown
Emerald Eyes

© Daniel Biggs
Tree Hotel

© Susan Sheehan
Ferry Ride

© John White
Twos Company

© Olivier Jeannin
Dunes

© Charlie Brown
Morning at Mesa Arch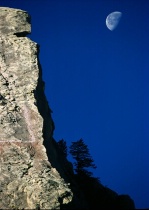 © Gregory Summers
A The Edge

© Linda Wallace
Helper
See all Contest Finalists
Winners of Previous Contests
Main Contest Page