Randy Frank
Randy has been a BetterPhoto member since 1999. As Randy put it, "There are two kinds of photographs. One shows only what you look like. The other shows who you are".
Guy Biechele
Guy has been an active member of BetterPhoto since 2000. You can most most likely find Guy photographing outdoors.
Jeanne Loveall
Jeanne has been a star student with 11 BetterPhoto courses since 2000! Jeanne considers her photography a fun, as well as an ever-learning, engaging hobby.
Kathleen Parker
Kathleen has been a very active member of BetterPhoto since 2000. Living in New Orleans, Kathleen's images show how she loves "capturing people's essence and vibrancy".
Patricia Daley
Since joining BetterPhoto in 2000, Patricia has taken 10 online courses. As Patricia says, "being a photographer has given me a new eye for things around me".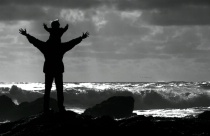 Lorelei Janzen
Lorelei joined BetterPhoto in 2000 and has celebrated much recognition in our online contest.
Mary McGrath
Mary is a photojournalist who contributes to a number of magazines, newspapers, web sites, and has been published in a number of books. Mary has been with BetterPhoto since 2000.
Donna Moratelli
Donna has been a BetterPhoto member since 2000. Donna has taken 8 online courses and works as a stock photographer located in Central New Jersey specializing in creative graphic photography.
Richard Jackson
Richard has been a member of BetterPhoto since 2000. Richard's interest in photography lies in the realm of nature and landscape.
Susan Patton
Susan has taken 5 courses since 2004 and has been an active participant with her other friends from BetterPhoto at the BetterPhoto Summit events.
Copyright © 1996-2014 BetterPhoto.com, Inc.® All Rights Reserved.