Featured Gallery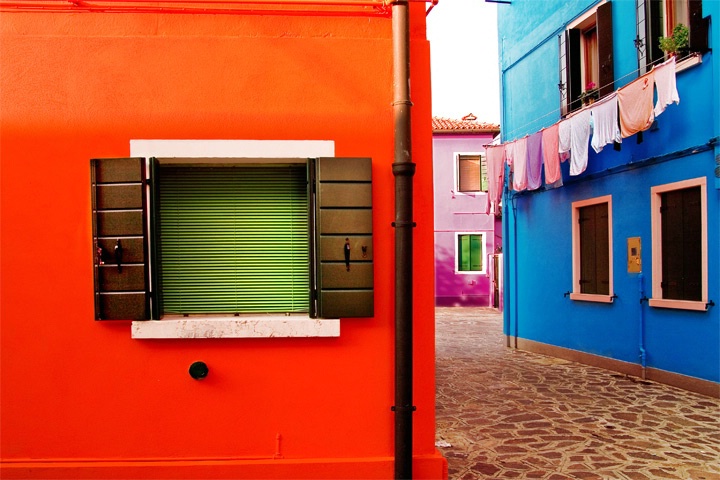 © - Marija Milovanovic Maksimovic




Welcome to the 283rd issue of SnapShot!

Hello,

There's lots of excitement as BetterPhoto's Fall online photography school gets ready to kick off on October 4th. But with so many awesome classes to choose from, the decision-making process isn't always easy. To help you choose the online class that best meets your needs, try out our Course Calculator. ... Also, be sure to check out BP's exciting new ProCritiques feature. Upload up to 8 photos and get a critique by one of our professional instructors. ... That's it for now. Have fun with your photography!


Jim Miotke
Where Is Jim?



Updates From BetterPhoto


Learn more... new article by Richard Lynch, who teaches From Monitor to Print: Photoshop Workflow and Leveraging Layers right here at BetterPhoto. ... Also, learn to isolate your subject with a wide-angle lens in instructor Kerry Drager's new article. Portrait Lighting on Location and in the Studio - draws on more than 15 years of John Siskin's experience in teaching professional lighting.



Photo Q&A




1: Photo of the Day Newsletter

Can someone explain to me how the Photo of the Day works?

- Mário Ferreira


ANSWER 1:

Hi Mario,

All images for BetterPhoto's Photo of the Day newsletter are chosen from contest entries. The Judges at BetterPhoto make the selections. A Photo of the Day, however, does not guarantee a contest victory. It's just us saying "Wow! Great photo!"

In order to get a good balance of photos over a period of days and weeks - i.e., "traditional," digital art, color, black and white, landscapes, details, animals, etc. - some of the pictures are "held over" into other months. Thus, although some photos may have a "contest finalist/winner" award attached to it, those particular images were actually chosen for POTD status BEFORE the final contest judging.

Thank you for your interest in BetterPhoto's POTD newsletter!

Editor's Note: Check out the POTD archives ... and click here to subscribe ... it's free!

- Heather Young
Read this Q&A at BetterPhoto.com

Answer this question:





2: External Flash Bounce/Diffusion

I use a Nikon SB800 flash unit for weddings. When I have something to bounce the flash off of (ceiling, wall, etc.), I've had very nice results with soft lighting. However, I've had a hard time preventing harsh shadows when I use direct flash. I've been using a Stofen Omni bounce to diffuse the light, but that doesn't seem to do the trick. Everyone seems to use Gary Fong's Light Sphere, but I"ve even heard that doesn't work very well when there's no ceiling to bounce. Does anyone have any suggestions? Thanks.

- Chris Gentile


ANSWER 1:

The OmniBounce and Lightsphere both depend on having ceilings/walls to bounce light. Without that, both will give softer light on your subject, but the light will still be direct from a relatively small source and so will cause shadows. Same for Lumiquest's diffuser/bouncers. Short of setting up multiple lights, or an assistant holding a large reflector to bounce your flash, I think the most you can do is: (a) mount the flash on a bracket so that shadows are below your subject rather than outlining them, and (b) keep your subjects away from any wall/backdrop where the shadow would fall.

- Jon Close
Read this Q&A at BetterPhoto.com

Answer this question:





3: Shooting Stage Scenes Without Flash

I had offered to take some photos for a local comedy club, but the proprietor was insistent I do not use flash. I have a Canon EOS 350D. The stage is very well-lit, but the room is pitch black otherwise. I put the camera in no-flash mode only, and because the comics are moving around a lot, the pictures come out overly saturated and worst of all, blurred. What am I doing wrong? I tried other settings where the ISO is higher (1600), but still the same problem. Please help!!

- Nadia Martin


ANSWER 1:

Expose for just the spot lights, if it's actually well lit. Using just auto will take into account the dark areas outside the spot light. So use exposure compensation with auto-exposure, or use manual and set for just the spot light.

- Gregory La Grange


ANSWER 2:

I just got done photographing a school play. Set your metering to spot or partial (sorry, I forget the word), and set your ISO at 800 or 1600. I had my camera set on either Aperture Priority or Shutter Priority, mainly on Shutter Priority. Trying to adjust it manually was too hard w/the ever-changing lights I had to work with. Just watch your aperture, if the lighting is too low, you won't have a big Depth of Field.
I also have a very fast lens... the 50mm f/1.4. Something else that may help: Convert your color photos to B&W, since that tends to make even slightly blurry photos look better (and the noise or the grain looks like it belongs there, too). HTH!

- Erin Tyler


ANSWER 3:

I am sure the proprieter will let you go on stage before the performance. Either get someone to assist, get an 18% gray card, or simply use the palm on your hand in front of the camera to get a meter reading under the same lighting conditions the performers will be working under. Then set your camera to manual so that you keep this reading.

- Dennis Flanagan
Read this Q&A at BetterPhoto.com

Answer this question:





4: Photographing Football Games at Night

I have a Nikon D50 and a Tamron AF70-300mm F4-5.6 lens. No extra flash, and I was wondering what would be the optimum setting for taking photos of these football games at night. I have tried a few things and none have worked... The shutter either stays open just a little too long so the players kind of blur, or it is open to little and not enough light gets to the shutter. I have gotten a few pretty good pictures but not as many as I would like. Thanks in advance for any help!

- Quok1mb0


ANSWER 1:

Assuming you have tried increasing the ISO to 1600, the only thing left is to buy a telephoto lens with a 2.8 aperture (expensive). Your f5.6 lens just will not let enough light into the camera at the high shutter speeds you need to stop action.

- Scott H.


ANSWER 2:

You need to go manual. Shooting at night, your automatic settings will never get it right. If possible, go onto the field and get a good meter reading. If using your in-camera meter, cup your hand and hold it about 8 inches in front of your lens and use that meter setting. That will be the same light illuminating the players throughout the contest.

- Dennis Flanagan
Read this Q&A at BetterPhoto.com

Answer this question:





5: BetterPhoto Radio - Listen In or Ask a Question!

Hi Everyone,

If you have a question about digital photography or Photoshop, please call in to our Internet radio show - BetterPhoto Radio - around 1:00pm Pacific time, this Friday. You can ask about digital photography, Photoshop, composition, light... you name it! We welcome your questions. The show is hosted by Jim Miotke, BP's President and author of

The BetterPhoto Guide to Digital Photography.

Tune into the show by browsing on your computer to WSRadio.com at 1pm Pacific. Click on the "Listen Live" link to hear the show on your computer.

When you have a question, the number to call is 1-877-474-3302.

For more show details, go to:

http://www.betterphoto.com/radio/betterphoto-radio.asp

Thanks for your support. Hopefully we can get you a helpful answer to any question that has been puzzling you as you work to master your digital photography technique.

Thanks!

- Kerry Drager

See Kerry Drager's Premium Gallery:
http://www.betterphoto.com/mg.asp?id=20858

Take an Online Photo Course with Kerry Drager:
Creative Light and Composition
4-Week Short Course: Intro to Macro: Creative Details & Close-ups
Read this Q&A at BetterPhoto.com

Answer this question:





6: Sports Photography - Focusing Problem

I'm an amateur photographer and I do a lot of motocross photography. I have a Canon EOS 350D and I use a 75-300mm Canon lens for that. My problem is that the auto-focusing is a bit too slow (I think). So I'm often too late with a good shot, or it's blurry. What can I do about this? And maybe can someone tell/explain me more about the AI servo etc. modes? Which setting is the best for this sort of photography? Thank you very much!

- Ingrid Vayne


ANSWER 1:

Well, Ingrid, without actually seeing the images you're talking about, I have to offer generalizations about how to fix what you kind of describe. One problem you may be having is camera shake, which can at least be reduced, if not eliminated, by putting your camera on a tripod and panning with the action with the tripod head as it happens. That will cause the background to blur as you pan but should keep the motorcycle sharp(er).
Another thing you can do that may really help is to first pre-focus on a certain spot and lock your focus in to that point. Then, while your camera is set on the tripod, again pan with the action and as you get to that pre-focused, predetermined spot, THEN release the shutter and use a cable release of some type that will help eliminate your hand from vibrating the camera too.
Also, make sure you're using a fast enough shutter speed, something over 1/125th of a second should help a lot. You may need to boost your ISO a bit, but working at 200 ISO should be plenty outdoors working in daylight.
Finally, if you're working fairly close to the track and have a flash unit of some type, even in daylight, you can use that to help stop action but you don't want to use it head-on because that, as you might guess, can momentarily blind the rider and cause mishaps.
Take it light.
Mark

- Mark Feldstein
Read this Q&A at BetterPhoto.com

Answer this question: