Welcome to the 13th issue of PhotoFlash
Hi

With this issue of PhotoFlash, the big BetterPhoto reminder is that there is less than a week left before the start of the spring session of online courses. I am really thrilled with our current line-up - it's never been better!
If you have already signed up, you should have received your instructions by now... in fact, many of you already have introduced yourself in your course's Campus Square. You are in for such an enjoyable and rewarding learning experience.
Check out our class choices at:
http://www.betterphoto.com/online-photography-courses.asp
Springtime always offers lots of photographic opportunities. And for those of you who celebrate the upcoming Easter holiday, be sure to keep your camera handy for even more eye-catching subjects. Be ready to capture colorful Easter eggs in the grass, children hunting for eggs or eating chocolate treats, and parents/grandparents looking on with fond memories of holidays past. Or you could get creative with still life possibilities, as Ronald Balthazor did in his Featured Photo.
Enjoy all of the terrific photo discussions this month!
To read the online version of PhotoFlash at our Web site, visit http://www.betterphoto.com/photoflashes/
Have a great month!
Jim Miotke
http://www.betterphoto.com/MG.asp?ID=124
In This Issue: Thursday, April 01, 2004
Featured Photo: Product Tampering


Featured Article: Kerry Drager on Amusement Park Photography
When it comes to Ferris wheels and carousels, the photographic fun begins when the sun goes down and the lights come on. Midways can produce fantastic photos in any light, but with an evening sky as a backdrop, the bright rides will pop out of your picture in contrast. And, thanks to the resultant slow shutter speeds, you'll end up with streaks of lights and swirls of colors.
Read more...


Where in the World?
Can you guess where this picture was taken? If you think you have a clue, try offering a response.
To learn the correct answer to the last quiz - and see who came the closest, visit the previous Where in the World quiz.
Get Great Photos of Baby Animals - Don't Miss This Great Opportunity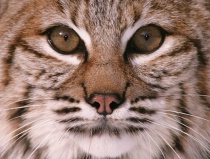 Join us in California April 12th to photograph a baby grizzly cub, cute mountain lion kittens, a Siberian tiger and more.

At this unique event, Triple "D" game farm offers photographers the chance to photograph wildlife models in an array of natural settings, providing you with beautiful, convincing, and visually interesting backgrounds for your animal pictures.

In addition, Triple "D" will help you get cowboy and ranch photos at their exciting "Day On The Ranch", where you can photograph colorful horses, roping activities, cowboys, as well as a cattle drive.

This is an absolutely beautiful place to photograph animals. I know I'll be there! These are simply wonderful animals to photograph. There is no way I am going to miss out on this once-in-a-lifetime opportunity. Learn more...
New Photo Discussions

New Photo Discussion 1: Environmental Portrait

Environmental Portrait
100mm/f2.8 macro lens; Fujichrome Provia 100; AP @ f2.8; flash compensation -1.5; hand held; Minolta Dimage Dual II, Photoshop. Mid February is the blooming time of "ume no hana" (plum flowers) in Osaka, Japan. I set my lens at f2.8 and selected my focus on my subject to make the blurring foreground and background. I wanted to make the whole image more 3 dimensional so I decided to use my flash at -1.5 output to light up the flowers of foreground.

© Ken Pan
Minolta Maxxum 800...

I like this! It's very original:) And those flowers look amazing!
- Alisha May Furbish

See Alisha May's Premium BetterPholio™

Response 1:Nice shot!
- Kasia Elser

See Kasia's Premium BetterPholio™

Response 2:Beautiful!!
- Kristen W

See Kristen's Premium BetterPholio™

Response 3:Thank you all for the great comments! I traveled in the Kansai area of Japan for 3 months by myself. I really like the country and people live there. I realized that many Japanese love photography! ... To me, communicating with the subjects and catching images with "stories" are so important to my style.
- Ken Pan

See Ken's Premium BetterPholio™

Read this discussion online
Respond to this discussion
New Photo Discussion 2: Boy and Dog and Girl

Wow. I love this picture! If only I could learn how to take picture like this one. I have a passion for photography, but not the opportunity to explore it. I'm impressed.
- vivian

Response 1:Vivian,
Thank you for your kind words! My Photographing Children course delves into how to make images like this one --with or without a studio or studio lighting. You might like to take a look at the course outline. Thanks again for your comments!
Regards,
- Vik Orenstein

See Vik Orenstein's Premium BetterPholio™

Take an Online PhotoCourse™ with Vik Orenstein:
Photographing Children
Studio Lighting Technique

Read this discussion online
Respond to this discussion
New Photo Discussion 3: Lost Not Found

Lost Not Found
There's something about the quality of the indirect light and the arches and columns to be found in Balboa Park's Spanish colonial architecture that I love. Placing people within this setting creates wonderful (and hopefully evocative) photo ops. ISO 200, 1/15, f9.5, tripod

© Mary-Ella Keith
MEBKphotoart.com
Canon EOS 10D Digi...

Great shot ... you can almost feel the heartbreak in this one.
- Cathy I. Barrows

See Cathy's Premium BetterPholio™

Response 1:Thanks ... I had lots of fun with this photo shoot, though my models (who bear a remarkable resemblance to my children, lol) were slightly less than enthusiastic. ;-)
- Mary-Ella Keith

See Mary-Ella's Premium BetterPholio™

Visit MEBKphotoart.com - Mary-Ella's Deluxe BetterPholio™

Response 2:WOW. I have sit here looking at this for a long time, you have done a wonderful job. The lighting on their faces are done to perfection.
- Darren K. Fisher

See Darren's Premium BetterPholio™

Response 3:What a marvelous composition and sharp detail throughout this entire image, Mary-Ella. The symmetry and patterning you've captured in the structure are nicely offset by the human/emotional element!
- Carol Brill

Visit cdubvarsityfootball.com - Carol's Deluxe BetterPholio™

Read this discussion online
Respond to this discussion
New Photo Discussion 4: The Awakening...

Very nice image, like this a lot. Good job, Gordon!!
- Robin L. Wehrman

See Robin's Premium BetterPholio™

Response 1:Cool shot, Gordon! Nice work!
- Janet S Weaver

See Janet's Premium BetterPholio™

Response 2:Thanks Robin and Janet!! My kids and I froze this rose in a cardboard milk container, then tore off the cardboard about 3 weeks ago and took photos. This weekend when we pulled it out of the freezer, just the usual opening and closing of the freezer door over time caused some of the ice to melt, and a few leaves and petals are starting to show through. It's become more of a "science project" for the kids now to see what happens next ... LOL
- Gordon J. Evans

See Gordon's Premium BetterPholio™

Visit pdximaging.com - Gordon's Deluxe BetterPholio™

Read this discussion online
Respond to this discussion
New Photo Discussion 5: Foggy Road

I really like this one, Lisa! I love the creative camera angle and perspective. The curving lines are terrific, as is the color!
- Patricia A. Kuniega

See Patricia's Premium BetterPholio™

Response 1:Awesome, as already mentioned, great perspective. This is something I would not have thought of, and now I'm wishing I had. I really like this!!
- Darren K. Fisher

See Darren's Premium BetterPholio™

Response 2:Glad to see you were able to take the photo without getting run over. Excellent composition. Good use of lines and curves to guide the viewers' eyes and to give it depth. The fog gives it a certain atmosphere.
- Allan L. Plucinik

Response 3:Thanks, everybody, for your kind critiques. Interestingly enough, the fog is the reason I ended up taking this photo. The trip to this state park was supposed to be for some photos from atop the mountain, but because of the fog I had to look elsewhere for a photo op. It was just after sunrise so there weren't that many crazy photographers on the road!
- Lisa Pitcher

See Lisa's Premium BetterPholio™

Response 4:Nice image, Lisa! In addition to the other comments, I really like the feeling of motion from the road!
- Serena Pierce

See Serena's Premium BetterPholio™

Read this discussion online
Respond to this discussion
New Photo Discussion 6: GB Falls 01

Very nice, Gary. I like the silky water.
- Leanne M.E. Boyd

See Leanne's Premium BetterPholio™

Response 1:Terrific shot, Gary. What shutter speed did you use with this? The composition, subtle coloring and the DOF are all excellent, my friend - well done.
- Allan L. Whitehead

See Allan's Premium BetterPholio™

Visit ArrowheadFotos.com - Allan's Deluxe BetterPholio™

Response 2:I really like the way you have the falls in the BG and the way they come in from the left. Not to mention the detail you have captured in the rocks.
- Darren K. Fisher

See Darren's Premium BetterPholio™

Response 3:Thanks, everyone! Allan - I used a 20-second shutter speed for this. It was a bright, sunny day, but this falls was in the shade. Plus, I had three ND filters stacked onto my lens to let me get the slow speed (.3, .6, & .9). ... One more thing - make sure you CLEAN your filters before using them. It's going to take me HOURS to clone all of the specks out of these images!
- Gary W. Lake

See Gary's Premium BetterPholio™

Read this discussion online
Respond to this discussion
New Photo Discussion 7: Red

Red
f-13, tv 1/8, ISO 100, 300mm (x 1.6 magnification factor), tripod, cable release, hoya 81b warming filter. Taken under my carport for more even lighting, using a red t-shirt as a backdrop.

© Mary Yetter
Canon EOS Digital ...

Mary, I think we are cut from the same cloth, this tulip shot is such a great use of negative space. I have a photo on my Premium BetterPholio™ page titled Simply Tulips, where I too use a lot of negative space. Great photo, Mary, and kudos on using a tee shirt, I find pillow cases and construction paper make great back drops.
- Sarah B. Whiles

See Sarah 's Premium BetterPholio™

Response 1:Gorgeous!! I love the colour and composition.
- Leanne M.E. Boyd

See Leanne's Premium BetterPholio™

Response 2:Thanks, everyone, for your comments! I was actually planning on going to the fabric store today and get some scraps of various colors to use as backdrops!
- Mary Yetter

Read this discussion online
Respond to this discussion
New Photo Discussion 8: Cyclist - Panning

Cyclist - Panning
Panning shot of a bicycle racer.

© Jim Miotke

I learned how to pan in high school and want to show my 17-year old son how. But when he did it, the subject was blurry. I forget what shutter speed and aperture I should use. Can you help us?
- Dawn M

Response 1:Sure, Dawn. The answer, though, depends upon the speed of the subject. With racers like this, I don't need to go down to a very slow shutter speed. I think I probably used 1/60 for this shot. Because the rider was going by me so fast, I was able to make the background blur and not the rider using this 1/60 shutter speed.

If your subject is moving by you at a slower rate, you may need to go down to a slower shutter speed, like 1/30 or 1/15.

Remember, you have to shoot A LOT of images when panning to get one good one. I have plenty of versions with blurry riders to go along with this one semi-crisp one.

Also, be sure he is at a 90 degree angle to the path the subject is travelling along. This greatly helps the photographer get a good panning shot. If the subject is coming at you, this reduces the likelihood of getting a great image.
- Jim at BetterPhoto.com

See Jim Miotke's Premium BetterPholio™
Visit Jim Miotke's Deluxe BetterPholio™ - Miotke.com

Take an Online PhotoCourse™ with Jim Miotke:
Jim Miotke's Online Photography Classes

Read this discussion online
Respond to this discussion
New Photo Discussion 9: Stairs

I enjoy seeing these types of photos, everyday sights. I was also caught by the fact that you used the 75-300 lens. Is it an IS? I'm looking to get the same and hope you could share your feelings about it.
- Douglas V Rutledge

Response 1:I love the composition and light and shadow play in this daily life abstract.
- Dorothy Neumann

Response 2:Every time I see a wonderful shot like this it makes me wonder how many I've overlooked just because I wasn't paying attention. Great eye, Paul.
- William B. Myers

Response 3:Great shot! I really like how the red stands out and makes the stairway more visible behind the glass.
- Claudia Kuhn

See Claudia's Premium BetterPholio™

Response 4:Thanks everyone. Currently I only have the standard 75-300 f4-5.6 lens. But as my work flow increases I'll be getting the IS lens. I have heard good reports on this lens, but the IS is only on the horizontal plane from what I gather.

As far as getting this shot I was wandering around downtown Rockford on a shoot for a web designer. I looked up and saw the stairs on the side of a parking garage of all places. So I took 3 shots and later that night I was looking back thru and it began to grow on me. Now I have it matted with a maroon border that matches the railing color. it really enhances the whole photo and decided it needed to be in my portfolio.

Great site, love to look thru all the photos and ideas everyone has.
- Paul A. Schneider

Read this discussion online
Respond to this discussion
New Photo Discussion 10: Day Dreaming

Day Dreaming
Standing by the pacific Ocean's edge, waiting for the sun to set. Camera settings: ap set at f-8 , shutter speed set at 1/125, asa set at 200, using a 400 mm lens hand held. A splendid afternnoon for taking pictures in San Diego!

© Gunther Allen
Nikon D100 Digital...

In the thumbnail, I thought she was covered in sand!
- Cathy I. Barrows

See Cathy's Premium BetterPholio™

Response 1:Really beautiful, Gunther! That is the best time to shoot outside, that wonderful golden hour. I love the warmth of the sun on her face and your perspective. Everything about this is great!
- Margaret Z. Wolff

See Margaret's Premium BetterPholio™

Response 2:Thank you. Yes, the golden hour is my favorite time to photograph - especially people. The skin tones have such a golden glow and warmth to it. In this pose, it is accented even more.
- Gunther Allen

See Gunther's Premium BetterPholio™

Read this discussion online
Respond to this discussion





The Next Step: Where to Go From Here



If you would like to be featured in PhotoFlash, we look for photo discussions that educate, inspire, and encourage BetterPhoto members. In the spirit of helping others become better photographers, we encourage you to share details, tips, and techniques in your discussions... after all, that is what BetterPhoto is all about - honest answers for budding photographers.

Until next time, thanks for reading and keep having fun with photography!
Jim Miotke
BetterPhoto.com, Inc.

~~~~~~~~~~~~~~~~~~~~~~~~~~~~~~~~~~~~~~~~~~~~~~~~~~

If you would rather not receive PhotoFlash, you may unsubscribe at:
http://www.betterphoto.com/subscribeun.asp?e=

To change your email address, visit:
http://www.betterphoto.com/subscribeCOA.asp?e=