Welcome to the 12th issue of PhotoFlash
Hi

The "wintry blasts of our photographic affections" are coming to an end and a new season is upon us. I myself love winter photography but, at about this time of the year, I feel more than ready for spring. I simply can't wait for it! My mind is constantly daydreaming about photographing flowers and colorful light, and making travel plans.
Which brings me to our Featured Article. Brenda Tharp's excellent article this month will help anyone planning to go on the road for some travelling and fun photography. She shares with you seven great tips for getting better candid photos of people.
The wonderful Featured Photo, by Gary Minish, should inspire all of you who live in the northern parts of the world (or are planning to travel to Alaska or the northern regions) hoping to photograph the magnificent Aurora Borealis. March is an excellent time of year to try to see and photograph this cool phenomenon.
Wherever your travel plans take you, have a great time getting better and better photos,
Jim Miotke
To read the online version of PhotoFlash at our Web site, visit http://www.betterphoto.com/photoflashes/
Have a great month!
Jim Miotke
http://www.betterphoto.com/MG.asp?ID=124
In This Issue: Thursday, March 04, 2004
Featured Photo: Magnetospheric Magnificence


Featured Article: Capturing Candid Moments When You Travel by Brenda Tharp
Candid moments are the little gems in the travel photo album, those special slices of life you see when you travel. Catching these candid moments are often a challenge for many photographers but this doesn't have to be this way. With a little thought and the tips below, you can be ready for them!
Read more...


Where in the World?
Can you guess where this picture was taken? If you think you have a clue, try offering a response.
To learn the correct answer to the last quiz - and see who came the closest, visit the previous Where in the World quiz.
Join Our Wildlife Photography Adventure - It's Not Too Late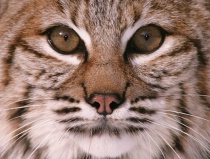 Join Triple "D" game farm in central California for its 2004 wildlife photography road show!

This unique opportunity offers photographers the chance to photograph wildlife models in an array of natural settings, providing you with beautiful, convincing, and visually interesting backgrounds for your animal pictures.

In addition, Triple "D" is offering a rare and exciting "Day On The Ranch" photo opportunity, where you can photograph colorful horses, roping activities, cowboys, as well as a cattle drive.

I know I'll be there! In fact, I will be leading an exciting Combo Workshop, where we will combine the online format with the in-person experience for a truly exciting learning adventure! Learn more...
New Photo Discussions

New Photo Discussion 1: Tree with Sunbeams

This is a lovely shot, I work mainly with a SLR camera. (Have a digital but its getting on in age). How do you set up to get a shot like this? Early morning? After a rain shower? Thanks
- Becky White

Response 1:Hi Becky,

Thanks very much for your kind comments.

This is more an example of continually getting out there and looking at the quality of light in each scene. This was captured in the early morning hours on a partially cloudy day. So your instincts are right ;-)

I have had my eye on this gorgeous, huge tree in a local park for some time. My hopes are to photograph it during all four seasons (but I missed the snow this year so that will likely have to wait until next year).

Thanks again!
- Jim at BetterPhoto.com

See Jim Miotke's Premium BetterPholio™
Visit Jim Miotke's Deluxe BetterPholio™ - Miotke.com

Take an Online PhotoCourse™ with Jim Miotke:
Jim Miotke's Online Photography Classes

Response 2:Hi Robin,

My goal is to photograph the same subject from exactly the same point of view, and then combine them into one photo montage. Sounds like fun, doesn't it? Your pen and ink version is a great idea too.

Thanks for the kind comments - enjoy the seasonal photography! (Let's compare results in a year or so).
- Jim at BetterPhoto.com

See Jim Miotke's Premium BetterPholio™
Visit Jim Miotke's Deluxe BetterPholio™ - Miotke.com

Take an Online PhotoCourse™ with Jim Miotke:
Jim Miotke's Online Photography Classes

Read this discussion online
Respond to this discussion
New Photo Discussion 2: The Rails

I really like this shot Gordon! Terrific design and I love the shoes and stockings :0) Great FUN!!
- Murry Grigsby

See Murry's Premium BetterPholio™

Visit mcgphotocards.com - Murry's Deluxe BetterPholio™

Response 1:Neat image Gordon! Love the boots and the way the sock lines are horizontal and the rail is verticle. Nice job.
- Lori Ditlefsen

See Lori's Premium BetterPholio™

Response 2:Thanks everyone!!! I really do appreciate the comments!!! I haven't been able to get much photo time in over the two months, but this one was taken Saturday and is of my daughter walking along the track, just happened upon the shot after a full parking lot at a gymnastic event had us parking way out by a railroad track. Thanks again all!!
- Gordon J. Evans

See Gordon's Premium BetterPholio™

Visit pdximaging.com - Gordon's Deluxe BetterPholio™

Response 3:Great image! Your daughters cool fashion really adds to the photo!
- Ann Texter

See Ann's Premium BetterPholio™

Response 4:Thanks Ann!!! And yes, her fashion choices leave never a dull moment, LOL
- Gordon J. Evans

See Gordon's Premium BetterPholio™

Visit pdximaging.com - Gordon's Deluxe BetterPholio™

Read this discussion online
Respond to this discussion
New Photo Discussion 3: Rubik Cubic Refractions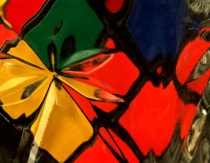 Rubik Cubic Refractions
Taken in my home in mid afternoon using a northwest facing window as the light source. Aperture priority/macro mode; ISO 100; FL 50.7mm; f/4.5, ss 1/100.

© Gerda Grice
Minolta Dimage A1 ...

That's what that dern cube looks like to me when I'm trying to solve it!

Beautiful colors and abstract, Gerda.
- William Raco

See William's Premium BetterPholio™

Response 1:Thank you very much, Bill. Me, too. I haven't solved the darn thing yet! In fact, I gave up on it a long time ago.

Yesterday, I was looking around the house for something to shoot, and started by trying to see what would happen if I put colourful cards behind the empty vase that happened to be sitting on my den table. That didn't work at all.

So, I grabbed the cube that also was sitting on the desk, and stuffed it into the neck of the vase to see if that would give me anything more interesting.

Then I had fun for 1/2 an hour trying out various sides and configurations of the cube--a lot more fun than I ever had out of trying to solve the cube puzzle!
- Gerda Grice

See Gerda's Premium BetterPholio™

Response 2:Beautiful image Gerda. It looks like its been manipulated in Photoshop or something. Very interesting picture. By the way, my son used to be able to pick up a cube and solve it in about 10 minutes. It used to make me so ^8#&*& mad... I never could solve it. I received a new one for Christmas this year and I haven't touched it once.
- Ron Case

See Ron's Premium BetterPholio™

Response 3:Thank you very much, Ron. I've seen kids solve the darn cube puzzles in very quick time, too, and it always made me feel like a real dodo. Oh, well! I'm sure there must be somne things that we not so young ones can do better than the young ones can--I just haven't figured out what yet LOL!

I upped the contrast and saturation on this and did some cropping and a bit of cloning out, but I didn't do any DA manipulations to this image. I'll submit one tonight that I did apply some DA filters. I'm not sure whether I prefer these cube-and-vase images with or without DA effects.
- Gerda Grice

See Gerda's Premium BetterPholio™

Read this discussion online
Respond to this discussion
New Photo Discussion 4: Woodford-Sufi Sunset Lone dancer

You've really captured a feeling of joy here, Adam. Outstanding color as well.
- Kathleen Clemons

See Kathleen's Premium BetterPholio™

Visit kathleenclemonsphotography.com - Kathleen's Deluxe BetterPholio™

Response 1:Reminds me of a sixties "love in"..Absolutely outstanding shots from this little gathering!
- Carolyn Fletcher

See Carolyn's Premium BetterPholio™

Visit PickYourShots.com - Carolyn's Deluxe BetterPholio™

Response 2:Great image Adam. I love the expression on the dancers' face, he looks really happy
- Darren Smith

See Darren's Premium BetterPholio™

Response 3:Wonderful capture and great, vivid color, Adam!
- Patricia Marroquin

See Patricia's Premium BetterPholio™

Response 4:Yeah... this guy just seemed to stand out from the crowd!... Hmmm... I dont know why though! "TOUNGE IN CHEEK!). I had so much fun at this festival. I wish I had more time and more film to have taken more images. The place really was full of colourful characters... I'm sure you could fill a book from just this one event! Cheers!
- Adam Bolt

See Adam's Premium BetterPholio™

Read this discussion online
Respond to this discussion
New Photo Discussion 5: Sea Of Glass

Karen, I love unusal images and you did a terrific job on this. Can you let me know how you set it up and what type camera you used?
- Walt Paholak

See Walt's Premium BetterPholio™

Response 1:Hello Walt, my Premium BetterPholio™ is new today! I am a Fused Glass Artist, not a Professional Photographer.(I did complete the requirements from School of Modern Photography in Little Falls New Jersey) I had a small business in Romulus New York called Pocono Photo Lab back in the 1970's. Only developed B/W film and made enlargements. Along with that I did pet portraits, and an occasional brochure for Real Estate Companies. I get lucky sometimes, and pictures turn out for me. I expect failure; it is an integral part of the creative process. I study my failures and learn from them but I always remind myself that no matter how expert one becomes, only a small percentage of negatives will deserve a print. This applies to glass fusing as well.
I use the same set up for all pictures that I take of small objects. My camera is a very old Minolta SRT 102. At a camera store I obtained a single-light halogen-light stand, and soft-box combination that is sold as a kit. Know as "hot lights". The soft box is a light modifier, softening and dispersing the light, which reduces contrast and shadows as you probably know. For background I use a graduated background that ranges from black to white from (www.phototechinc.com) It is vinyl and measures 31"x43". The cost 24.20 plus shipping. Above the background, which I placed on a card table ("I mean the small product stand"),ha I placed a sheet of frosted Plexiglas 28"x28". The Plexiglas is laid atop four juice glasses. I use diffusion material to create an even softer look sometimes. Anything from translucent paper, to packing sheets.(Not too close to the light. Thank you for the nice compliment. I have looked at your photographs and they are gorgeous. Peace.
- Karen Sue Brislin

See Karen's Premium BetterPholio™

Read this discussion online
Respond to this discussion
New Photo Discussion 6: Piano

Vik,
A beautiful photo, and the intertwined hands is striking. The first thing I noticed though is that the music on the piano appears to be reversed. Has this photo been flipped in the processing? I'm curious about that.
Thanks,
- Toni

Response 1:Yes! You have an eagle eye! This was film capture and probably was flipped in the scanning process. Thank you for your kind words!
- Vik Orenstein

See Vik Orenstein's Premium BetterPholio™

Take an Online PhotoCourse™ with Vik Orenstein:
Photographing Children
Studio Lighting Technique

Response 2:Vik,
Thanks for the reply. I remember the first time I designed a photo page for the newspaper. One important photo displaying artwork was flipped. If it hadn't been for that, it would have been an award winner at contest time. Live and learn!

BTW, I have your book on Creative Techn. in Photog Children (the first one)... on loan through Interlibrary services. I'm going to have to break down and order your newest one from the store. Love your work!
- Toni

Read this discussion online
Respond to this discussion
New Photo Discussion 7: Monarch on a Throne of Orange

Monarch on a Throne of Orange
f11, 1/400, 80-200 zoom with 2x teleconverter at 400, tripod

© Dan Fleming
Nikon D100 Digital...

Dan I think your shot of the butterfly is beautiful. Though I am partial to photographing butterflies. May I ask, did you manipulate this picture in anyway since it is with a digital camera?
- Stan Kwasniowski

Response 1:Hi Stan,

Thanks for your comments. The only manipulation done was to adjust levels, color saturation (only a little), and some Unsharp Mask. The glow of the Lantana was as a result of another bloom behind the first which was out of focus because of the shallow dof. As you no doubt noticed, the tips of the wings closest to the viewer are slightly out of focus as well. Thanks again for taking time to look and comment!
- Dan Fleming

Read this discussion online
Respond to this discussion
New Photo Discussion 8: Polka-Dots - Lighting

polka-dots
shutter 60, 2 lamps for light

© Leslie widing
Minolta XD-11

Leslie this is GREAT. What kind of lights are you using?
- Susan Uston

Response 1:


polka-dots, scanned book page
the bottom one, no photoshop

© Leslie widing
Minolta XD-11

Thanks so much! I'm glad you like it:)

Well, the apartment I was living in had virtually no lights, so everything was lamp lit and the room was generally dark. I took two desk lamps (the ones with the movable necks) and faced them tward the model. I didn't use a flash. I also played with the contrast in Photoshop to make the picture more dramatic. I'm not sure which I like better - here's the original.

Thanks again :)
- Leslie widing

Response 2:I like them both. Great work.
- Susan Uston

Read this discussion online
Respond to this discussion

New Photo Discussion 9: Autumn Abstract

This is really extraordinary.
- GRNsiva

Response 1:Thanks so much!
- Brenda Tharp

See Brenda Tharp's Premium BetterPholio™
Visit Brenda Tharp's Web Site - BrendaTharp.com

Take an Online PhotoCourse™ with Brenda Tharp:
Creating Visual Impact
Beyond the Postcard: Travel Photography

Response 2:Yes, I agree. I find your water and reflection abstracts very appealing. Can you tell us... do you look for anything in particular when shooting this kind of photo? Do you use a particular lens and/or filter? And how about a tripod with such "soft" subject matter... is it still a good idea?
- Jim at BetterPhoto.com

See Jim Miotke's Premium BetterPholio™
Visit Jim Miotke's Deluxe BetterPholio™ - Miotke.com

Take an Online PhotoCourse™ with Jim Miotke:
Jim Miotke's Online Photography Classes

Response 3:Thanks, Jim! I do look for strong colors in my watery abstracts, and complimentary or contrasting colors, too. One of the things that makes images like this example work is to wait for light wind to ripple the surface. I was going for theh stain-glass effect, and it's really a matter of experimenting to get the one you like! I usually use an 80-200mm lens, so I can pick out the section of the reflection that I want, but other lenses can work, too. I have some where I even used a 300mm lens, and others where my 28-135mm lens did the job. As to filters, I often use a warming filter (81B to warm up the colors, but each situation requires a decision. A polarizer can eliminate the reflections so you have to look through it and see if it helps or not. Sometimes it can be a benefit.! One key thing in getting the reflection is to have the surface of the water in shade, but the objects reflecting in the water in sunlight. And tripods are a requirement - because you need as much depth of field as possible to get the reflecting objects to be sharp. I was set around f/16 at 1/60 for this image above. Even with moving water images, you don't want camera shake. Your shutter speeds are often around 1/4 to 2 seconds long to capture the blur of moving water. Hope this all helps! Brenda
- Brenda Tharp

See Brenda Tharp's Premium BetterPholio™
Visit Brenda Tharp's Web Site - BrendaTharp.com

Take an Online PhotoCourse™ with Brenda Tharp:
Creating Visual Impact
Beyond the Postcard: Travel Photography

Read this discussion online
Respond to this discussion
New Photo Discussion 10: Feather View #2

Very interesting Carolyn...
- Colleen Braun

See Colleen's Premium BetterPholio™

Response 1:WOW, Carolyn! I LOVE this! Great design, texture, color, light, this has EVERYTHING! Way to go!
- Kathleen Clemons

See Kathleen's Premium BetterPholio™

Visit kathleenclemonsphotography.com - Kathleen's Deluxe BetterPholio™

Response 2:WOW, what a great graphic image!!.

I love it!!Beautiful compositon, lines,color, textures, lighting, and diagonal composition. All the traits of a winning image!! Way to go, Carolyn!!!
- Donna Rae

See Donna's Premium BetterPholio™

Visit DonnaraePhotography.com - Donna's Deluxe BetterPholio™

Response 3:Very creative and I love the back light coming through the feather. Nice work Carolyn.
- Donna W. Neal

See Donna's Premium BetterPholio™

Response 4:The backlighting has brought out fantastic pattern on the feather. Terrific idea and extremely well done!
- Susan T. Parady

See Susan's Premium BetterPholio™

Response 5:Hi Carolyn: This is a terrific shot! The backlighting is perfect for this feather - it really emphasizes the lines and curves so nicely. Also, a great job in moving in sooooo close to your subject and filling the frame ... fine work, Carolyn!
Kerry
- Kerry A. Drager

See Kerry Drager's Premium BetterPholio™
Visit Kerry Drager's Deluxe BetterPholio™ - KerryDrager.com

Take an Online PhotoCourse™ with Kerry Drager:
Beyond Snapshots
Field Techniques
Course Extension

Read this discussion online
Respond to this discussion

New Photo Discussion 11: Rainy Night in Georgia

Great image, Robert!
- Evy Johansen

See Evy's Premium BetterPholio™

Response 1:Beautiful! Happy New Year.
- Anette Linnea Rasmussen

See Anette Linnea's Premium BetterPholio™

Response 2:Nice image Robert, I like the soft diffused background!
- Susan Peek-Swint

See Susan's Premium BetterPholio™

Response 3:Beautiful image Robert!
- Stephen Zacker

See Stephen's Premium BetterPholio™

Response 4:Love the way you captured this tree it is framed so beautifully. Nice work
- Donna W. Neal

See Donna's Premium BetterPholio™

Response 5:Great image, Robert!
- Karen Engelbreth

See Karen's Premium BetterPholio™

Response 6:To all respondents: first of all, thanks! Secondly, feel free to give critical input as well as the kinder words...

This was taken in Roosevelt National Park in Georgia. It was early AM and the thickest fog I have ever seen! It is moody but in my hazy daze (4 hrs sleep), I regret not walking to the other side of the tree and framing it against a perfectly ghastly and ghostly gothic building.
- Robert Bridges

Visit RBridgesphotography.com - Robert's Deluxe BetterPholio™

Read this discussion online
Respond to this discussion

New Photo Discussion 12: Black and White in Switzerland

Hi Peter, Very Nice! Well done. Guten Rutsch ins Neue Jahr!
- Nicole S. McGrade

See Nicole's Premium BetterPholio™

Response 1:GREAT IMAGE! Nice capture, composition and perfect in B&W!
- Paula M. Showen

See Paula's Premium BetterPholio™

Response 2:Looks great in BW, very powerful. Great job.
- Darren K. Fisher

See Darren's Premium BetterPholio™

Response 3:Hi Peter - I agree... this is an awesome shot.

But I wanted to make sure you knew that only one image per day is allowed into the contest. If you enter more than one, only the first is entered and rest are disqualified. Your images are so good I wanted to encourage you to enter only one per day.

Nicole, I never took enough German to get fluent... are you wishing Peter "Good slides in the New Year"? ;-)
- Jim at BetterPhoto.com

See Jim Miotke's Premium BetterPholio™
Visit Jim Miotke's Deluxe BetterPholio™ - Miotke.com

Take an Online PhotoCourse™ with Jim Miotke:
Jim Miotke's Online Photography Classes

Read this discussion online
Respond to this discussion





The Next Step: Where to Go From Here



If you would like to be featured in PhotoFlash, we look for photo discussions that educate, inspire, and encourage BetterPhoto members. In the spirit of helping others become better photographers, we encourage you to share details, tips, and techniques in your discussions... after all, that is what BetterPhoto is all about - honest answers for budding photographers.

Until next time, thanks for reading and keep having fun with photography!
Jim Miotke
BetterPhoto.com, Inc.

~~~~~~~~~~~~~~~~~~~~~~~~~~~~~~~~~~~~~~~~~~~~~~~~~~

If you would rather not receive PhotoFlash, you may unsubscribe at:
http://www.betterphoto.com/subscribeun.asp?e=

To change your email address, visit:
http://www.betterphoto.com/subscribeCOA.asp?e=