Near Zion National Park, Utah: April 13th - 16th, 2005
FULL

Join our online/on-location digital wildlife photography adventure!
Limited to only 9 participants
Four days/four nights - includes accommodations, instruction on digital photography, and bonus "Birds of Prey" photography session.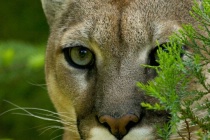 Piercing Gaze
© Jim Miotke, 2004
All Rights Reserved

Jim Miotke is thrilled to announce his combination on-location and online workshop for photographing wildlife in the red rock country of Southern Utah April 13th - April 16th, 2005.

This unique opportunity offers photographers the chance to photograph wildlife models in an array of natural settings, providing you with beautiful and convincing backgrounds for your animal pictures.

Imagine photographing animals such as grizzly bear, mountain lion and kittens, wolves, bobcat, black bear... all in natural settings.

You will learn how to get great images that go beyond mere identifying shots, capturing the character and special qualities of these animals.


Ranger Rick
© Denise Miotke, 2004
All Rights Reserved

You'll get to photograph eight animals during the first three days and several birds of prey during the bonus shoot on our final day together. You will also be able to photograph additional animals for a minimal extra fee.

Be prepared for a four-day photography adventure that will meet - and exceed - every expectation!


When and Where


Surveying the Landscape
© Jim Miotke, 2004
All Rights Reserved

This event will occur outside Hurricane, Utah. Hurricane is located approximately 22 miles from St. George, Utah; 138 miles from Las Vegas and 30 miles to the South entrance to Zion National Park (Springdale, Utah).

Photographers will have the opportunity to film wildlife models in a variety of natural settings to include a high elevation site, streamside and against the red rocky cliffs and natural arches famous for this part of the country. The backdrops will range from bright red rocky outcrops, sand swept open terrain, an attempt to make use of the desert flowers in bloom. The high elevation sites also offer incredible views of the peaks of nearby Zion National Park.

A variety of photographing locations are available. These include:
Red Rock outcroppings,
Desert settings,
Reflecting ponds and creeks, and
Boulder fields.
Just outside of Zion National Park, these sites have been professionally designed to allow you to photograph our trained wildlife models that are native to the terrain.


What They're Saying
"This is about the best workshop I've ever been on!"

- Eddie A., on a previous wildlife workshop with Jim Miotke

The session will begin April 13th, 2005 and wrap up with an exciting session photographing birds of prey on April 16th, 2005. This will be Triple D's seventh year filming in this area and we have located perfect filming sites.


Meet the "Stars" of the Show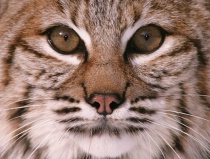 Face to Face
© Jim Miotke
All Rights Reserved

Triple D will provide a minimum of ten species for you to photograph:

Tentatively scheduled animals include:
Mountain lion adult and kittens, (AKA cougar or puma)
Bobcat,
Red fox,
Wolves,
Coyote,
Black bear,
Badger,
Raccoon,
Skunk,
Grizzly bear,
Grey fox.
Instruction of Digital Photography


Leaping Mountain Lion
© Jim Miotke, 2003
All Rights Reserved

Although we will be specifically addressing digital photography, this workshop is open to both digital and film photographers. Whether you already use a digital camera or are thinking about going digital, this is the perfect opportunity to learn how to take better digital photos.

I shoot with a digital SLR camera and highly recommend it for this kind of wildlife photography. The instruction I offer will be centered around concepts that apply to both film and digital photographers - such as shutter speed, aperture, composition, lighting, and so on. I will also discuss topics that apply only to digital photography - such as file formats, storage options, and white balance.

However, anyone with an SLR camera - whether it is a film camera or a digital camera - is welcome.


Combination Online and On-Location Experience
Anybody who knows me knows that I am a big fan of the online photography course concept. I love the fact that you can have your work critiqued directly by the photographer. In most on-location workshops, there is simply not enough time to have your work reviewed by the instructor. That is where this workshop differs...

This workshop is like a mini-course on photography. Before we meet in Utah, you will be supplied with articles, links, and tips in order to prepare yourself for the shoot. Then, during the shoot, you will learn more and, of course, have plenty of opportunities to put your photography lessons into practice. Finally, after the workshop, you will be able to upload your favorite results from the trip for critique by the instructor.


Before the Workshop


Mountain Lion Kitten
© Jim Miotke, 2004
All Rights Reserved

The first rule of photographing wildlife is to be prepared. After all, this is a once in a lifetime opportunity - you want to make sure you are ready before you get to the shoot.

Along these lines, you will receive tips and articles on the topics before we arrive in Utah.

But we don't want to stop there... to make sure both you are your equipment are ready, we will have one optional practice assignment. You will be given a task to shoot before the trip.

Then, after you complete this pre-workshop assignment, you will upload the results for review by the instructor.


During the Workshop
The on-location workshop of our course will consist of four photographing days (with time allotted for inclement weather and special requests).

The "Birds of Prey" session is scheduled for the final day of our workshop session, April 16th.

In addition to photographing the animals, we will allot time to discuss our experiences as a group - our successes as well as our so-called failures. We will revisit previous lessons to determine what works and what doesn't work when it comes to digital wildlife photography.


Birds of Prey


Eagle Eyes
© Jim Miotke, 2003
All Rights Reserved

In addition, you will be treated to a rare and rewarding "Birds of Prey" photo shoot. This will give photographers a chance to capture eye-catching images of hawks, eagles, and falcons in desert settings.

We will also have a chance to photograph several of Triple D's smaller wildlife models.

This session is specially designed for photographers, giving guests the chance to capture powerful and attention-grabbing bird photos. This bonus shoot will occur immediately after our three day photo session.
After the Workshop
This is the best part! After you arrive back home and have time to go through your plethora of excellent images, you will select your favorites and upload them to a special Web page at BetterPhoto.com.
There the instructor and other participants of the workshop will be able to review and critique your photos created in Utah. What a great way to know if the image you captured is truly successful.
We will also have an area for questions and post-workshop comments.

But Wait! There's More...
In addition to the above benefits, you could win a special prize!
"Best Photographer" will win a free Deluxe Web Site (one year subscription)
"Best Team Player" will win a Tamrac #5745 Velocity 5 Photo Hip Pack camera bag!
Win a Deluxe Web Site, or
this Tamrac Camera Bag!
This exciting event is coming up quick, enrollment is limited and the spots are filling up very fast! Sign up today to take advantage of this incredible opportunity!

How to Sign Up
This workshop is currently FULL
Just imagine how much trying to photograph such animals in the wild would cost you - both in terms of time and money. Then consider the incredible learning value of getting lessons beforehand and then having your work critiqued after the workshop. This is a fantastic opportunity for any photographer interested in shooting wildlife.
I look forward to seeing you among the red rocks of Utah! Donít forget your sun screen!

What They're Saying
"Extensive knowledge, empathy for beginners, speaks THEIR language, and infectious enthusiasm are 'must' qualities of any photo instructor, but it is of particular importance when teaching the beginners - Jim Miotke has an overabundance of ALL of these traits!"

- Bryan F. Peterson, Photographer
About the Instructor

Jim Miotke is the photographer/writer behind BetterPhoto.com. He has been running the BetterPhoto Web site since early 1996 as a guide for budding photographers around the globe.
He primarily shoots travel, editorial, and stock photography (several of his images can be found on the Adobe Photoshop® CD-ROM).
He is also the author of The Absolute Beginner's Guide to Taking Great Photos, and the instructor of several online photography courses here at BetterPhoto.com.
To learn more about Jim, visit his Premium Gallery or Miotke.com

About Triple D
Triple D, owned by Jay and Kim Deist, is entering its 29th year of catering to the needs of both the amateur and professional photographer. Based out of Kalispell, Montana, Triple D was the first to provide wildlife models for photographers.

Recognizing the need to offer new settings and listening to the requests of their clients, they have successfully traveled from Vermont to Washington State (and points in between), to remote locations in order to take advantage of the natural beauty of varying terrain and the uniqueness of each geographic area.


What They're Saying
"Time and time again, my workshop participants rave about their experience photographing at Triple D Game Farm. Many have won awards or have had their pictures published. I plan to keep using Triple D to offer my clients the best workshop experience possible."

- Lewis Kemper, Photographer

They have always guaranteed their clients a service that meets, if not exceeds, customer expectations. Their trained and well-cared for wildlife models have appeared in a variety of publications, documentaries and other cinema productions.

Their staff, led by foreman Rick Meyer and assistant Kathleen O'Neil have a deep love and concern for the animals, and the bond between them will be evident during your photographing experience. They strive to offer both portrait and action scenes, allowing you to photograph their animals safely, in professionally selected photographing areas.

Triple D Game Farm, Inc.
P.O. Box 5072
Kalispell, Montana 59903
Note: Sessions dates and species may be changed due to animal health and permit acquisition or guidelines as defined by the State of Utah.