Many photographers sacrifice quality film developing to the gods of convenience and cost. However, all three aspects can be found in a few easy-to-use and affordable mail-order labs. First, we will consider some general guidelines. Then, depending upon what you want to have developed, we will examine three 35mm film types: slides, color negatives, and black and white film.

While you can get your film developed by many new online digital processors, they often charge a lot for each print and usually do not process slides or black and white.

General Mail-Order Guidelines

Whether you are getting slides made or negatives developed and printed, there are a few things you can do to insure your film is safe and you get a fair deal.
With each potential lab, conduct an informal telephone or email interview. Ask questions such as:
How often do they change their chemicals?
How do they ensure careful handling?
Do they have a dust control system?
How do they keep things organized and moving smoothly?
What will they do if you are unsatisfied with the results or if they lose or damage your film?
Shipping methods are also critical when comparing labs. Ask if they offer Fed Ex or other express, insured options if you are less than confident about USPS delivery. If you are unsatisfied with all such shipping systems, you may be able to find a local lab that also uses your mail-order processor. If so, you can ask to piggyback on the local lab's courier service for a more reliable method of transfer.
If you are worried about the lab misplacing your film, photograph something that has your own contact information - such as your business card or a large paper with your name and address - at the beginning of each roll.
Since turnaround time is usually one to two weeks, mail-order works best when you are not in a hurry. Ask about express shipping methods if you think you'll be up against a deadline.
Some travel photographers like to send in their film before they even start the last leg of their journey home. This way, the results are awaiting them when they arrive at their doorstep.
Slides

Without the additional step of making prints, slide developing has one less thing that can go wrong in a mail-order transaction.
Look for labs that use a dip-and-dunk processor and change their chemicals regularly. If you do not confidently remember what speed you shot the film, you can inquire as to whether they do snip testing before having the film pulled or pushed.
The better labs will offer plastic mounts in addition to cardboard mounts and an imprinting service - where you can have them print your name and a copyright symbol on each slide.
While most slides are processed in E-6 chemicals, just a few labs in the US process Kodachrome (K-14) slides. Only a few labs worldwide process the unusual black-and-white slide film, Agfa Scala. For this, try Main Photo in the US.
A&I - with both E-6 and K-14 processing options - has a strong reputation for slide developing. Order pre-paid film mailers from their Web site. Alternatively, use Fuji mailers for films such as Velvia or call the Slideprinter in Denver, CO, at 303-698-2962. They offer an attentive service that comes highly recommended.
Color Negatives
When getting your color negatives processed, remember that the machine printing is backed by a human being with a subjective sense of judgment. The machines do a good job of automating the process (thus saving you money) but every lab still needs a person with a good eye to look at each print as it comes out. Their best estimate on what the scene looked like may not match up with what you had in mind.
If you are getting reprints, you can send them a guide print with which they can compare. Some labs also imprint a set of code numbers on the back of each print to record filter and exposure settings.
Ask them if they do spot retouching and about their redo rate - or the percentage of prints they end up sending back to the technician until they are perfectly printed. More professional labs employ spot retouchers and are willing to redo a percentage of their prints if they are not perfect.
Do they put all negatives in protective, plastic sleeves or do they let them float freely? Some labs instead attach an adhesive paper on the edge of each filmstrip. This can be a big pain, whether you are scanning your own film or trying to have reprints made by another lab. It takes a careful hand to remove this strip without tearing, scratching, or otherwise damaging your negatives.
Taking short cuts in film development can limit the film's longevity. Cheaper film processors often leave out important steps in the processing that, if taken, greatly lengthen the life of the film.
To get 35mm color film developed, a few good choices include sending it to A&I or another mail-order lab (using the above guidelines for determining which is the best option for you).
Black and White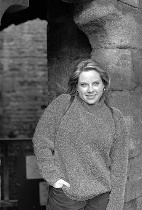 Most local black and white labs process and print by hand, limiting the cost-conscious photographer to contact sheets. Many mail-order labs offer less expensive options which can give you inexpensive proofs for a change.
As with color film labs, evaluate their ability to handle dust and their spot editing skills. A few black and white processing labs to investigate include A&I and Kodak (aka Qualex).
You can also have some black and white films developed at color labs. If your film is marked C-41, you can send it to any color lab. C-41 black and whites will usually be printed with a slight hue; even though there is no color information in the negative, printing it on color paper makes it difficult for lab technicians to avoid a color cast. If you want a true black and white, have it developed by a black and white lab.
For More Info
If you are close to choosing a particular mail-order lab but still feel uncertain: