Get expert feedback on your photos in...
Digital SLR Photography with Vik Orenstein
Become a better photographer today!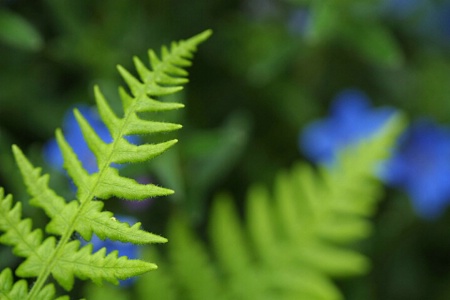 Get truly stunning photos from your SLR digital camera. Do you sometimes feel a bit overwhelmed with all the terms and choices - JPEG vs. RAW, flash cards, histograms, white balance, etc? How would you like to feel confident when it comes to using exposure controls such as ISO, shutter speed, and aperture? Join this online photography course to learn how to make the most of your digital SLR camera whether you're photographing your friends and family, nature scenes, or any other subject. Text by Jim Miotke; critiques and Q&A by Vik Orenstein.
Key Features
Getting to Know Your Digital Camera
File Formats
Introduction to Exposure
ISO & Low-Light Digital Photography
Adjusting Exposure
Digital Filters: White Balance
Composition and Lens Choice
Getting Creative and Having Fun!
How to take better digital pictures.
About shooting technique.
Master your digital SLR camera.
$396.00 USD
What You Get
Benefits:
You get direct feedback on your photos from world-acclaimed, professional photographers. You can learn photography in this way from anywhere in the world.

Learn at your pace, with structure.

Be guided by an expert instructor.

Get your photos evaluated.

Join students from around the world.

Go far beyond any book or DVD.

Make great pictures, again and again!
Examples of Student Photos
View photos by previous students. You can make pictures like this too!


| | |
| --- | --- |
| © Sharla L. Martin | © Sharla L. Martin |
Course Outline
Lesson 1: Getting to Know Your Digital Camera
Understanding your camera controls and functions. Checklist of what your camera can and cannot do. How to get the most out of your digital camera. The biggest advantages of shooting digital.
Assignment: Give Us Your (Worst and) Best Shot: Before and After
Lesson 2: File Formats
RAW vs. JPEG. Various file formats - advantages and disadvantages. Storage and memory issues - doing digital photography on the road. Getting bigger files after the fact.
Assignment: JPEG A JPEG That Has Been JPEGed
Lesson 3: Introduction to Exposure
Aperture and shutter speed for the non-photography major. Practicing with different f-stops to get different degrees of depth of field. Alternate ways to control aperture and shutter speed.
Assignment: Depth of Field: Before and After
Lesson 4: ISO & Low-Light Digital Photography
ISO Equivalents - changing ISO on the fly. Avoiding noise. Shooting at night - with and without a tripod.
Assignment: Purple Sky at Night
Lesson 5: Adjusting Exposure
Why and when you need to go off the automatic Program mode. Exposure lock and where to meter. Exposure compensation vs. true exposure control. Understanding the histogram and using it to determine best exposure.
Assignment: Over, Under and Just Right: Before and After
Lesson 6: Digital Filters: White Balance
The color of light for the non-physics major. Understanding the white balance options. The easy way to getting the correct white balance.
Assignment: White Balance Before and After
Lesson 7: Composition and Lens Choice
Principles of design. The EZ way to understand the Golden Rectangle. Putting the Rule of Thirds to good use. Shooting vertical as well as horizontal. Understanding lens focal lengths. Wide angle options with SLR lens magnification factors.
Assignment: Rule of Thirds/Orientation: Before and After
Lesson 8: Getting Creative and Having Fun!
Having fun with some of the more unusual, creative features found in many digital cameras and their accompanying software. For example, using the panoramic mode or photo stitching functions - fixing and holding exposure across multiple shots. Shooting black and white and sepia tone in the camera. Shooting in the macro mode.
Assignment: Panoramic Photo Stitch
Review: Voting on Best Work
| | |
| --- | --- |
| © Vik Orenstein | © Vik Orenstein |
Requirements
Digital SLR camera with aperture control.
At least one lens and a tripod.
Practically any image-editing software.
FAQ
Is this course intended for beginning, intermediate or advanced photographers?
This class is intended for everyone from the beginner to the "serious hobbyist" or advanced amateur.
Do I need anything else?
Yes. A tripod. This is absolutely essential. As for the following functions and tools, the more you have will have a direct relationship on how much you enjoy the class:
The ability to shoot in JPEG, RAW, TIFF and/or other file formats.
The ability to lock your exposure as well as your focus.
Exposure compensation.
The ability to view a histogram in your LCD monitor.
At least one zoom lens.
The ability to control ISO.
The ability to control white balance settings.
Don't get frightened if you don't know any or all of the above terms - these are the kind of terms we will be learning in the class. And remember, you do not need all of these... a few would be enough.
| | |
| --- | --- |
| © Vik Orenstein | © Vik Orenstein |
Do I have to be online at any specific time?
No, you do not need to be online at any specific time. The lessons are sent to your email and you are also provided the Campus Square - where you interact with your classmates and instructor. This is also where you upload your photos to be evaluated by your instructor. The instructors are very punctual and respond quickly.
Will I have access to the instructor to ask questions during the photo course?
Absolutely! Students can ask questions in the special Q&A forum set up in the course's Campus Square, or can ask the instructor via email.
Do you offer a money back guarantee?
Yes. We are confident that you will fully enjoy our courses. For our 4-week interactive courses, we offer a 100% money back guarantee before the Wednesday that Lesson #2 is sent out from BetterPhoto. If for any reason you are not satisfied and you let the ordering department know that you would like to withdraw before the Wednesday that Lesson #2 is sent, you will be refunded within 7 days. Due to the highly interactive nature of this kind of course, after the second lesson has been sent out, no refunds will be given.
Still have questions about this course?
Ask Us
Take the Next Step..
You can Get Started Today! The price is
$396.00
USD. Do this to start the class right away.
Add to Cart
today to get going in the class.
Add to Wishlist
---
Satisfaction Guaranteed!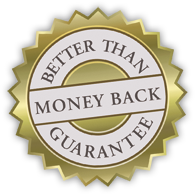 Better Than Money Back Guarantee
We Guarantee our courses.
100%, No Risk, No Hassle.
See you in class!