Get expert feedback on your photos in...
Beginning Photoshop for Photographers
Become a better photographer today!
Master the nuances of this powerful image-editing software. Do you find reading software manuals frustrating? Are you struggling to overcome the infamous learning curve that comes with Adobe Photoshop or Photoshop Elements? Then join instructor and author Kathleen T. Carr, who is famous for her work with alternative, digital, and infrared photographic techniques. Kathleen delivers a great introduction to the program, and always excels at answering your questions and critiquing your photos.
Key Features
Basic Setup, Workflow, and Fun with Filters
Rotating and Cropping
Layers and Levels
Retouching with Cloning and the Healing Brush
Curves, Color Balance, and Hue/Saturation
Selecting
Resolution, Image Sizing and Sharpening
Using Text by Creating a Promo Piece
Fun, friendly introduction to Photoshop and Elements.
For Photoshop (CS2 through current version) or Elements 5 (through current version)
Learn the basic functions, as well as special tips for enhancing and adjusting your images.
Gain confidence in using Photoshop or Elements.
$396.00 USD
What You Get
Benefits:
You get direct feedback on your photos from world-acclaimed, professional photographers. You can learn photography in this way from anywhere in the world.

Learn at your pace, with structure.

Be guided by an expert instructor.

Get your photos evaluated.

Join students from around the world.

Go far beyond any book or DVD.

Make great pictures, again and again!
Examples of Student Photos
View photos by previous students. You can make pictures like this too!


Course Outline
Week 1: Basic Setup, Workflow, and Fun with Filters
Assignment: Set preferences, color settings, and submit Before-and-After pairs of images showing the effects of using a Photoshop filter.
Week 2: Rotating and Cropping
Assignment: Find or shoot some images to practice cropping. If you need to, go out and shoot some askew horizons so you have some material to use while practicing with the Crop tool.
Week 3: Layers and Levels
Assignment: Work with images that need more contrast, and ones that need less contrast.
Week 4: Retouching with Cloning and the Healing Brush
Assignment: Practice retouching or removing unwanted objects using the Clone tool, and at least one of the tools in the Spot Healing Brush drop-down menu.
Week 5: Curves, Color Balance, and Hue/Saturation
Assignment: Submit Before-and-After pairs for adjusting contrast, adjusting color, and adjusting hue or saturation.
Week 6: Using Selection Tools
Assignment: Look through your images and find several that would provide a good opportunity to use at least three of the tools and commands described in this lesson.
Week 7: Resolution, Image Sizing and Sharpening
Assignment: Explore Photoshop's Image Size command. Take a favorite image and enlarge it as much as you possibly can, before you see those resolution problems begin to rear their ugly heads. Also, practice your cropping technique again and zoom in on one detail area of your enlarged photo.
Week 8: Using Text by Creating a Promo Piece
Assignment: Add text to one of your favorite images, or use several images and text to make a promo piece - business card, inspirational poster or flyer for an event, or advertising/promotional piece..
Review: Voting on Best Work

| | |
| --- | --- |
| © Kathleen Carr | © Kathleen Carr |
Requirements
A Mac or Windows-based computer.
Photoshop (CS2 through current version) or Elements (5 through current version)
A digital camera or a film-based camera with scanner, or ability to get film scanned.
FAQ
Is this course intended for beginning Photoshop users or more advanced Photoshop users?
This course is open to anyone but best suited to beginners. If you are already skilled at Photoshop, I would recommend one of the more advanced Photoshop courses at BetterPhoto.
What version of Photoshop is required?
You do NOT have to own the expensive version of Photoshop. In fact, the various versions of Photoshop are surprisingly similar in their main functions. Therefore, the course will help you whether you use Photoshop Elements or the full version of Photoshop. In fact, many of the features are even available in programs by other companies, such as PhotoSuite and Paint Shop Pro.
So you're saying that I can take the course using only my Photoshop Elements software and not buy the full version of Photoshop at all? Really?!
Yes, you can use Elements. In fact, this software program has everything you will need to make the most of the course and for the price, you simply can't beat it. If you don't already have it, you can buy Photoshop Elements at places like Amazon.com and Adobe.com. Please note that I use a Mac, and there isn't a Mac version of Elements 5 or 7. If you are a PC user, I won't be able to open up your version of Elements 5 or 7 to tell you exactly where a feature is located. However, I do have Elements 6 and 8, so I can look there to find out about your question. If you have Elements 5 (or older), I strongly recommend you upgrade to the newest version, because there are so many great new features.
Are there any other requirements? Do I need particular computer equipment, for example?
No. All you need is Internet access (which you have if you are reading this on the Web). Whether you use Mac, Windows or another operating system, you will be fine. You will need a way to digitize your images, of course. You can use:
A digital camera
A scanner
A scanning service at your local photo lab or copy shop
| | |
| --- | --- |
| © Kathleen Carr | © Kathleen Carr |
Do I have to be online at any specific time?
No, you do not need to be online at any specific time. The lessons are sent to your email and you are also provided the Campus Square - where you interact with your classmates and instructor. This is also where you upload your photos to be evaluated by your instructor. The instructors are very punctual and respond quickly.
Will I have access to the instructor to ask questions during the photo course?
Absolutely! Students can ask questions in the special Q&A forum set up in the course's Campus Square, or can ask the instructor via email.
Do you offer a money back guarantee?
Yes. We are confident that you will fully enjoy our courses. For our 4-week interactive courses, we offer a 100% money back guarantee before the Wednesday that Lesson #2 is sent out from BetterPhoto. If for any reason you are not satisfied and you let the ordering department know that you would like to withdraw before the Wednesday that Lesson #2 is sent, you will be refunded within 7 days. Due to the highly interactive nature of this kind of course, after the second lesson has been sent out, no refunds will be given.
Still have questions about this course?
Ask Us
Take the Next Step..
You can Get Started Today! The price is
$396.00
USD. Do this to start the class right away.
Add to Cart
today to get going in the class.
Add to Wishlist
---
Satisfaction Guaranteed!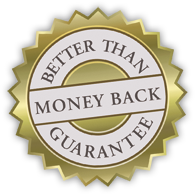 Better Than Money Back Guarantee
We Guarantee our courses.
100%, No Risk, No Hassle.
See you in class!