Get expert feedback on your photos in...
Awesome Digital Projects: Panorama, HDR, B&W, and Toning
Become a better photographer today!
Discover many exciting photographic possibilities in this 4-week online course. The goal is to extend what your camera can do, and capture more, then combine those captures in Photoshop to bridge concept with result. This course - taught by Richard Lynch, author and digital imaging specialist - differs from classes that look at shooting and post-processing separately by requiring both. Students are challenged to relate shooting to post-processing through four projects: HDR photography, shooting panoramas, converting images to black-and-white, and colorizing and toning black-and-white images. All the techniques in the course can be mixed to achieve creative new images.
Key Features
Creating a Panorama
Creating High-Dynamic Range (HDR) Images
Converting Images from Color to B&W
Toning and Colorizing Images
An intermediate-level course for both Photoshop and Elements.
Learn the technique for producing exciting and dramatic images through the High-Dynamic Range (HDR) process.
Discover how to produce eye-catching panoramas - by shooting several images in succession and then stitching them together using Photoshop or Elements.
Find out how to get the best results of converting color digital images into black-and-white photos that have visual impact.
Learn to create new works of art from your photos by colorizing selectively and by creating toning effects.
$198.00 USD
What You Get
Benefits:
You get direct feedback on your photos from world-acclaimed, professional photographers. You can learn photography in this way from anywhere in the world.

Learn at your pace, with structure.

Be guided by an expert instructor.

Get your photos evaluated.

Join students from around the world.

Go far beyond any book or DVD.

Make great pictures, again and again!
Course Outline
Lesson #1: Creating a Panorama
Panoramas are pictures that are extended, usually to give a broader feel. You can make them by simply cropping a wide-angle shot, but you can also build panoramas from multiple shots to enhance resolution and enlargement possibilities. In this lesson, we'll look at how to shoot several images in succession and stitch them together using Photoshop or Elements. Part of the process relies on controlling the exposure, and part on working with Photoshop to get the shots combined seamlessly. Both automated and manual compositing is covered, though our focus is on how to control and master manual results.
Lesson #2: Creating High-Dynamic Range (HDR) Images
High Dynamic Range images are an option for capturing scenes that may be difficult or impossible to light or expose correctly. To create what is known as an HDR image, the photographer takes multiple exposures of the same scene to grab detail in the highlight, midtones and shadows, then combine these images in Photoshop/Elements to create a single image with an enhanced dynamic range. Instruction covers setup and the concept of exposing different ranges of the scene, as well as both automated and manual means of combining images. This section will talk about HDR (high-dynamic range) shooting as a strategy. The results can lead to exciting and dramatic images that would be otherwise impossible to shoot in a single exposure with current digital cameras.
Lesson #3: Converting Images from Color to B&W
Converting color digital images to black-and-white can be a challenge if you want to get the best results. This lesson looks at some basics of shooting for black-and-white, and some not so basics of making the optimal conversions using various separation techniques, digital filtering, Channel Mixers, and more. The lesson also includes some information on shooting digital infrared with filters and converted cameras for those who want to be more extreme! You choose how you want to shoot it and how to get the most out of your subject.
Lesson #4: Toning and Colorizing Images
Converting images from color to black-and-white - as done in lesson #3 -leaves you with many options to create new works of art from your photos. Colorizing selectively by adding back from the original color, imitating hand-coloring effects, or creating toning effects like sepia, duotone, tritone, and more, are all options covered in this lesson. This lesson runs the gamut from the quick-and-dirty fun techniques to sophisticated pro techniques for controlling the character of toned black-and-white for the best results.
| | |
| --- | --- |
| © Richard Lynch | © Richard Lynch |
Requirements
Richard's Correct & Enhance course, or equivalent experience using Photoshop or Elements.
Photoshop CS, CS2, CS3, CS4, CS5, or Photoshop Elements 4, 5, 6, 7 or 8.
A camera with manual exposure capabilities (along with the manual for reference).
A tripod (a monopod can serve in a pinch).

Recommended: Richard's Leveraging Layers course or equivalent experience. A cable or wireless shutter release.
FAQ
What will this course do for me?
This course will enhance what you are able to do with your photography. It will expand the physical dimensions of what you can shoot (panoramas and knitting images), increase the depth of potential detail that you can capture (HDR images and compositing), and help you explore creative avenues in tone and color (conversions to black-and-white, creating duotones, and colorizing images).
I use Elements, instead of Photoshop. Can I take this course?
Yes! This course is intended for Photoshop AND Photoshop Elements users and contains instruction for both. The instructor has written four books on each program and is very well versed in using either.
I have never used Photoshop or Elements. Should I take this course?
No. This course is intended for experienced Photoshop or Elements users. A better option for a beginner is my Photoshop 101 course. Photoshop 101 was meant to prepare you to get comfortable with Photoshop or Elements. As this is a more advanced course, my Correct & Enhance course is recommended as well. Leveraging Layers is suggested.
What equipment will I need?
We'll be covering some diverse shooting conditions, so you'll need a camera that can be controlled manually, your camera's manual for reference, a cable-release and a tripod. As we will also be covering post-processing, you'll need a computer and Photoshop or Photoshop Elements.
Do I need a digital camera?
A digital camera is suggested. It is possible to take the course using a film camera, but the course is written for those with digital SLRs.
Do I need a printer at home?
No. None of my Photoshop courses require that you have a home printer. There is an optional, fun exercise in lesson #4 that you can try on a home printer, but it is not required.
Do I have to shoot new images for this course?
It is strongly recommended. Part of the fun of the process is following it from concept to result. You could possibly use existing images, but doing so will lose an entire dimension of the course.
| | |
| --- | --- |
| © Richard Lynch | © Richard Lynch |
Do I have to be online at any specific time?
No, you do not need to be online at any specific time. The lessons are sent to your email and you are also provided the Campus Square - where you interact with your classmates and instructor. This is also where you upload your photos to be evaluated by your instructor. The instructors are very punctual and respond quickly.
Will I have access to the instructor to ask questions during the photo course?
Absolutely! Students can ask questions in the special Q&A forum set up in the course's Campus Square, or can ask the instructor via email.
Do you offer a money back guarantee?
Yes. We are confident that you will fully enjoy our courses. For our 4-week interactive courses, we offer a 100% money back guarantee before the Wednesday that Lesson #2 is sent out from BetterPhoto. If for any reason you are not satisfied and you let the ordering department know that you would like to withdraw before the Wednesday that Lesson #2 is sent, you will be refunded within 7 days. Due to the highly interactive nature of this kind of course, after the second lesson has been sent out, no refunds will be given.
Still have questions about this course?
Ask Us
Take the Next Step..
You can Get Started Today! The price is
$198.00
USD. Do this to start the class right away.
Add to Cart
today to get going in the class.
Add to Wishlist
---
Satisfaction Guaranteed!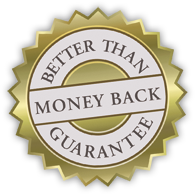 Better Than Money Back Guarantee
We Guarantee our courses.
100%, No Risk, No Hassle.
See you in class!