Get expert feedback on your photos in...
Basic Photography for eBay and Online Auctions
Become a better photographer today!
Learn how to take quality pictures of your auction items using any digital camera, without expensive equipment, and without previous photo education. In this 4-week course, photographer Jenni Bidner (author of
The Lighting Cookbook
and
The Amphoto Complete Book of Photography
) will show you how to get great results without spending a lot of time or money. Do you have online auction items to sell? Are you already running an online auction business or just thinking about it? Experienced eBay and other auction sellers know that well-taken pictures of their items instill more bidder confidence and result in significantly higher selling prices. Why lose out?
Key Features
Getting Started Fast
The Portable Studio
Dark and Light Items: Easy solutions for lighting/exposure challenges
Advanced Topics


Beginners to serious hobbyists.

The Seven "S" Strategy for Shooting Success.

Common problems and their solutions.

Lighting and composition.

Creating a mini-studio in 5 minutes.

Emphasis on fast, efficient ways to produce quality images for eBay and other online auctions, without investing in expensive studio lighting equipment.

For course assignments, you can shoot real items you plan to sell, which will get you one step closer to making bigger money online!
$198.00 USD
What You Get
Benefits:
You get direct feedback on your photos from world-acclaimed, professional photographers. You can learn photography in this way from anywhere in the world.

Learn at your pace, with structure.

Be guided by an expert instructor.

Get your photos evaluated.

Join students from around the world.

Go far beyond any book or DVD.

Make great pictures, again and again!
Course Outline
Lesson 1: Getting Started Fast
Learn to avoid the most common mistakes, and discover the Seven "S" Strategy for Shooting Success. You'll get started fast and be shooting products for your assignment. We'll cover the best ways to utilize photographs to increase sales, taking bidder psychology into account.
Assignment: Photograph an object utilizing the techniques discussed in the lesson.
Lesson 2: The Portable Studio
Forget spending hundreds of dollars for eBay-oriented portable lighting studios. You'll learn how to make your own out of common household items. And it will work better, be more versatile, and cost only a few dollars in supplies! You'll be amazed at your results when photographing objects ranging from tiny jewelry charms to dolls and antique teapots.
Assignment: Create a portable studio and photograph an object utilizing the techniques discussed in the lesson. Include a close-up of a detail.
Lesson 3: Dark & Light Items
Especially light or dark products can be hard to photograph. We'll explore how you can improve your results through exposure, lighting direction, and type of lighting. Special emphasis will be given on how to show details in clothing for sale, including the texture and drape of the fabric. Proper exposure techniques will be discussed with emphasis on difficult white or black objects.
Assignment: Photograph a dark item and a light item, utilizing the techniques discussed in the lesson.
Lesson 4: Advanced Topics
In the first three weeks, you learned techniques that give amazing results for most of the objects you'll probably want to sell. In our final class, we'll tackle the more difficult subjects (like glassware, reflective objects, and crystal jewelry), as well as learn professional secrets for perfecting your photographs by further controlling the lighting and the camera.
Assignment: Photograph an object utilizing the techniques discussed in the lesson.

| | |
| --- | --- |
| © Jenni Bidner | © Jenni Bidner |
Requirements
Any Digital Camera
Inexpensive pocket/mini tripod (approx. $15)
Common household items
Simple image-editing software
FAQ
Is this course intended for beginning, intermediate or advanced photographers?
This class is intended for any person who wants to take better pictures of their products for online auctions. You might be a great snapshot photographer, but the techniques needed for this type of product photography are totally different. My lesson plans will introduce the subject in simple language. All the techniques are appropriate for any camera. Sidebars will be provided that provide information for people with cameras that have more advanced features.
Do I need to have a digital camera?
No, but it will be easier if you have a digital camera. If you plan to sell a lot of items online, you may find the price of a digital camera is significantly less than the cost of film and processing. There are excellent point-and-shoot models available for under $130. Check with your accountant - a digital camera may be deductible as a business expense.
If you're not ready to make the jump to digital, you can use a film camera, but you will need to digitize the pictures in order to upload them (to BetterPhoto and to the online auction).  You can have a Photo CD made of the pictures when you bring them in for development or you can scan the prints yourself. I can provide you with a special lesson plan to help you do this. But be aware you will need to leave extra time for the minilab to make the Photo CD or to scan the images yourself.


Is this course tax deductible?
If you run an online auction business, this course may count as a tax deductible business expense. Check with your accountant.
Do I need anything besides a camera?
Simple photo software may add to your experience, but it is not required. Software improvements will be discussed in general terms, but having and/or using photo software is not needed to complete the assignments. I'll teach you how to make a mini studio (including lighting) out of common household items. If you don't happen to have these items on hand, you'll be able to purchase them inexpensively.


I already bought one of those fancy lighting kits for auction photography. Can I use it in the class? I paid a fortune for it and want to get my money out of it.
Of course, you can use it. But after studying the lessons and seeing your classmates' pictures, you might find you prefer my methods. But don't worry - you can always take a picture of the expensive kit using what you've learned, and then sell it on eBay!
| | |
| --- | --- |
| © Jenni Bidner | © Jenni Bidner |
Do I have to be online at any specific time?
No, you do not need to be online at any specific time. The lessons are sent to your email and you are also provided the Campus Square - where you interact with your classmates and instructor. This is also where you upload your photos to be evaluated by your instructor. The instructors are very punctual and respond quickly.
Will I have access to the instructor to ask questions during the photo course?
Absolutely! Students can ask questions in the special Q&A forum set up in the course's Campus Square, or can ask the instructor via email.
Do you offer a money back guarantee?
Yes. We are confident that you will fully enjoy our courses. For our 4-week interactive courses, we offer a 100% money back guarantee before the Wednesday that Lesson #2 is sent out from BetterPhoto. If for any reason you are not satisfied and you let the ordering department know that you would like to withdraw before the Wednesday that Lesson #2 is sent, you will be refunded within 7 days. Due to the highly interactive nature of this kind of course, after the second lesson has been sent out, no refunds will be given.
Still have questions about this course?
Ask Us
Take the Next Step..
You can Get Started Today! The price is
$198.00
USD. Do this to start the class right away.
Add to Cart
today to get going in the class.
Add to Wishlist
---
Satisfaction Guaranteed!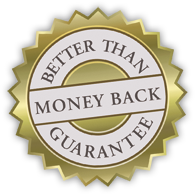 Better Than Money Back Guarantee
We Guarantee our courses.
100%, No Risk, No Hassle.
See you in class!