Take Pictures of Your Friends
© Jim Miotke
All Rights Reserved
Before Your Intro to Photography Assignments
One thing... before you go running out the door with your camera in head, try to think of all the photos you would like to take. This kind of thinking ahead really helps.

So you're first assignment is to write a list of the kind of pictures you would love to take... Imagining a picture makes the picture-taking more fun and makes it all the more likely that you will get great pictures.

Take Pictures of Owls and Other Animals at the Zoo
© Jim Miotke
All Rights Reserved
Photography Assignments by Subject
Take at least 30 pictures of your favorite subject - whether it's your:
dog,
cat,
friend,
group of friends (use the self timer)
neighbor,
parent,
brother or sister,
relative,
toys,
or favorite dolls.
One fun twist would be to make a scene out of your toys or dolls and photograph this scene from a low point of view.

Whichever subject you choose, do your best to aim the camera so you get everything you want in the picture. At the same time, try to make sure nothing is in the picture that you don't want or don't care about. The goal is to get pictures with just your subject and not a whole lot of extra things. One great trick for doing this is to get as close to your subject as possible.




Take Pictures of Your Little Brother or Sister
© Jim Miotke
All Rights Reserved
Photography Assignments - Jot Down Your Experiences
Here are a few ideas:
Create a "Summer Memories" photo essay. Instead of just writing a "What I Did for Summer" theme or essay, why not illustrate it with pictures.
Put together a photographic story of your camp experience or a recent holiday.

Take pictures that capture recent adventures at home.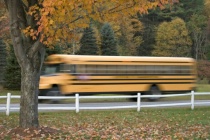 Take Pictures of Everyday Subjects, Too
© Jim Miotke
All Rights Reserved
Photography Assignments and Scrapbooking
Make a "Memory Box" - collecting your favorite pictures into one place.
Add words to your favorite pictures in a scrapbook. Write down your friends names, the names of places you go, and things you see, as well as anything else that comes to mind.
Keep this journal or picture-diary close by, like next to your bed, in your backpack, or on your desk. You want it to be easy to get to whenever you have a thought that you want to write down.

So, what are you waiting for? Pick the assignment that sounds like the most fun, grab your camera, and go take some pictures. Have fun!